Updated on 16 November, 2017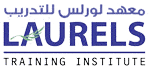 Timings:

Weekdays or Weekends
Course details
Hotels are the backbone of Tourism. An industry ever expanding due to Global Travel and Aviation. With the growth of this dynamic Industry, the demand for well-trained staff and quality personnel has also increased. The statistics reveal that there were 61,000 job vacancies last year i.e. 2014. (Source: THE NATIONAL BUSINESS) UAE- Hospitality Industry.
A career in Hospitality Industry is very rewarding. This career offers immense satisfaction, good remuneration and bright future. You can also make your career in any Hospitality sector of your choice - Travel & Tourism, Airlines and so on.
What is Hospitality Industry?
It is defined as the service of providing accommodation, food, beverage and recreational services like health club, spa and lot more to the guest. Hospitality industry is not only limited to the hotels but it also includes Airlines, Cruise lines, Restaurant & Ancillaries
What will I learn?
The Course covers the detailed information about Hotel and its functioning in the 4-Core departments viz., Front office (Room Sales), Food & Beverage (Service), House-keeping (Accommodation Operations), Food production (Kitchen).
The Course aims to impart knowledge and skills to handle the different departments of a Hotel. Have a clear understanding into Hotel Operations and Interdependence of each department for smooth functioning of a Hotel.
To familiarize students with concepts and definitions, skills and expertise to prepare them for Hotel jobs. Provides Practical exposure to support theory.
About Laurels Training Institute
Laurels Training Institute is a well known renowned institute for training in the area of management such as (CHRMP), (CLSCMP), (CBA), (CSMP), (CHHMP) & has state of the art training facilities to meet the Requirements of its Accreditation Bodies from (AIPS) American Institute of Professional Studies - U.S.A & (KHDA) Knowledge & Human Development Authorities - Dubai
having its education permit no - 61142 issued and been approved by Dubai Economic Department.
See all Laurels Training Institute courses
Hospitality Related Questions
Answered // 2 Responses //Jun 13, 2016// IATA, Travel and Tourism

Answered // 1 Response //Aug 20, 2017// Hospitality, Travel & Tourism, Food Safety

Answered // 1 Response //Aug 17, 2017// IATA, Travel and Tourism, Hospitality, Travel & Tourism

Unanswered //Dec 25, 2017// Hospitality, Travel & Tourism, IATA
Enquire about this course
You may add more courses here,
your list will be saved.