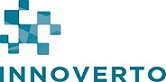 Starting Date:

Enquire About It

Timings:

Full Time, Weekdays

Accrediting country:

USA
Course details
Effective and efficient execution of processes in the organization depends on the proper application of the policies and procedures. Policies and procedures are the core approach in establishing effective governance. Today there is considerable change going on in how policies and procedures are developed and deployed. The relationship between policies, procedures, processes and systems has changed dramatically over the last 20 years. New process technologies impact the way policies and procedures are applied.

Enterprise governance of any organization depends on establishing a well-defined and clear set of policies and procedures that support the execution of processes. Whether starting from an existing set of policies and procedures or developing a completely new set, it is important to understand what makes the policies and procedures successful.

There are three key perspectives in successful policy and procedure management:

1) An understanding of the relationship of processes to policies and procedures.
2) Knowing how to convert the needs into an active and viable set of policies and procedures.
3) Understanding current emerging technologies supporting processes, policies and procedures such as automated processes and artificial intelligence (AI)

Key techniques are described in this workshop such as:
- Policies and procedures assessments
- Aligning P&P with organization needs
- Measuring performance of P&P
- Preparing the process documentation that goes with the procedure
- Linking policies, procedures and processes together for effective governance

How will I be assessed?
There is a test at the end of each day - All course attendees must meet minimum testing standards including in-class exercises to receive certification (75% is the passing grade).

Course Location
About Innoverto
Derived from the Latin words Innovatio and Verto, Innoverto is here to deliver an "innovative change" to what is currently offered in the market. Through an impressive and carefully selected range of training courses, event management options and marketing activities we offer complete, turn-key solutions to support your business.
As a boutique business, we pride ourselves on our attention to detail and impeccable delivery, which has ensured a loyal partner and client base. This has been achieved through building relationships with like-minded individuals who are looking to create unique experiences that exceed expectations without blowing the budget or compromising on quality. Innoverto offers executive training, business training, employee development training and management training through partnerships with leading organizations worldwide.
Our vast network of expert trainers deliver high quality corporate trainings including certified courses in the UAE, Gulf region, Middle East, Turkey and Africa. Topic areas include: Management/Leadership, Operational Excellence, Finance/Investments, Business Process Management, Data Management, IT Architecture, Contracts and Tenders, Supply Chain, Procurement, Project and Change Management, Sales Skills, Marketing, Communication etc.
Through a collaboration with The New York Institute of Management we offer Online Certifications such as the Executive Mini MBA, Certificate in Marketing Management, Certificate in Sales Leadership etc.
Our trainings are offered as public courses or conducted in-house.
See all Innoverto courses
Enquire about this course
You may add more courses here,
your list will be saved.