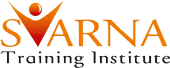 Timings:

Part Time, Flexible
Course details
Business administration is a wide field which includes many kinds of management positions. From higher businesses to independent business, every operation needs skilful administrator in order to get success. Because, normally they have lots of enthusiasm, they always prepared for the things to face. The people who are motivated and organized those personalities can grow well in business. Because, wherever the environments are high powered and know how to deal with pressure, that will help you to keep yourself cool and it will keep your business on track.
In any business, every single day actions are as important as long-term strategies for the future. A career in business will give you an opportunity to get a touch on leadership dynamics, ethics, information technology, and international relationships. There is a fantastic growth in this field. Even rewards will be high.
Why?
Prepares you for the modern office
Improves your communication
Become a great team player
Learn to deliver exceptional customer service
You can exploit your creativity
Because you are a people person
What?
Getting vast knowledge of administration management
Making yourself organized and how to keep track on day to day work
Communicating clearly and concisely for all the situations
Having a clear idea on Role of a secretary
Managing the team of two and empowering yourself
Understand the social and business responsibilities
About Svarna Training Institute
VISION OF SVARNA
"To be the best instiller of creative and innovative knowledge and transform the vision into reality." Our roadmap is designed to empower every individual, to create a better opportunity for themselves and for their industries.
MISSION OF SVARNA
"Our mission is to create competent, capable and dynamic professionals who take training based learning to the next level. We are a team of professionals dedicated to bring in quality to your training needs aimed at soft skill enhancements. We offer superior & sophisticated programs that are at the cutting edge in Training & Development. These programs are globally recognized and are tailor cut and designed to redefine professional paradigms in the Human Resource sector."
See all Svarna Training Institute courses
Enquire about this course
You may add more courses here,
your list will be saved.