Updated on 05 April, 2018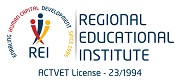 Course details
CISCO LIVE LAB FACILITY AT OUR TRAINING CENTRE - ABU DHABI
COURSE OVERVIEW:
Cisco Certified Network Professional Routing & Switching (CCNP R&S) certification is appropriate for network professionals with at least one year of networking experience who are ready to advance their career and work independently on Cisco network. CCNP certification validates the knowledge and skills to plan, implement, verify and troubleshoot local-area networks (LANs) and wide-area networks (WANs) at the enterprise level. CCNP certified pros can effectively collaborate with specialists on advanced security, voice, wireless and video solutions.
Cisco Certified Network Professionals can achieve success in enterprise-level networking roles, such as network administrator, network engineer, network technician, or systems engineer.
COURSE OUTLINE:
1- Implement CISCO IP Routing (300-101 ROUTE)
Network Principles

Layer 2 Technologies

Layer 3 Technologies

VPN Technologies

Infrastructure Security

Infrastructure Services

2- Implementing CISCO IP Switched Networks (300-115 SWITCH)
Layer 2 Technologies

Infrastructure Security

Infrastructure Services

3- Troubleshooting and Maintaining Cisco IP Networks (300-135 TSHOOT)
Network Principles

Layer 2 Technologies

Layer 3 Technologies

VPN Technologies

Infrastructure Security

Infrastructure Services

ABOUT THE REI:
REI is an ACTVET Approved Training Centre for over 20 years in the UAE since 1995. REI has trained over 30,000 students which include corporate and retail. Our Cisco Programs help candidates to upgrade their skills by learning in a professional training environment backed up by a STATE-OF-THE-ART LIVE LAB FACILITY, where students can benefit from having a real time and hands on experience on the Cisco Equipments. Upon completion of the program, you can get professionally certified from CISCO by appearing for the exam in our own Pearson Vue Test Centre.
Eligibility / Requirements
Prerequisites for candidates that wish to take the CCNP exam include the Cisco Certified Network Associate - Routing & Switching Certification (CCNA).
About Regional Educational Institute
Regional Educational Institute (REI) has been in the forefront in delivering quality training programs since 1995. Their retail training programs have helped a significant amount of individuals uplift their careers not only in the functions they carried out but also in remunerations and future growth prospects. Similarly, their corporate training programs have helped many organizations in the region achieve better productivity and higher customer satisfaction levels. Whether it is an organization or an individual, they recognize that the training needs are different and the comprehending capability varies from student to student. Hence, their courses and training programs are designed by Subject Matter Experts in their chosen field completely and are customized to meet the specific training needs.
See all Regional Educational Institute courses
Enquire about this course
You may add more courses here,
your list will be saved.