Updated on 16 November, 2017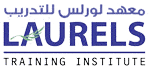 Timings:

Classroom, Weekdays/ Weekend sessions

Accrediting country:

USA
Course details
This Certification Program is a core certification program of (AIPS) American Institute of Professional Studies.This program offers the designation of CBA (Certified Business Administrator) to candidates who demonstrate their understanding of the fundamentals of the profession through the successful completion of rigorous professional certification examinations based upon the BUSINESS ADMINISTRATION BODY OF KNOWLEDGE (BABOK).Benefits of this course:
Elaborate on characteristics of contemporary business environment;
Explain the management of business
Act upon the human resource factors in business organization;
Elaborate on the various aspects of marketing;
Evaluate the approaches towards managing operations and management;
Account for the various financial issues and instrument for businesses.
About Laurels Training Institute
Laurels Training Institute is a Well Known Renowned Institute for training in the Area of Management such as (CHRMP), (CLSCMP), (CBA), (CSMP) & has state of the art training facilities to meet the Requirements of its Accreditation Bodies from (AIMS) American Institute of Management Studies - U.S.A & (KHDA) Knowledge & Human Development Authorities - Dubai
having its education permit no - 61142 issued and been approved by Dubai Economic Department.
See all Laurels Training Institute courses
Business Management and Leadership Related Questions
Answered // 5 Responses //May 30, 2016// Office Management, Administration and Secretarial

Answered // 1 Response //Jan 22, 2018// Healthcare and Medical, Administration and Secretarial
Enquire about this course
You may add more courses here,
your list will be saved.