Updated on 22 January, 2018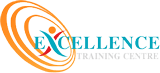 Course details
This is a short term Business Writing course designed to be delivered within a few weeks, covering the key areas of writing required by Business professionals. The objective of the course is to hone the learner with writing skills essential for Business correspondence.
Target Audience
Business Writing Course is introduced, designed and meant specifically for professionals in business; business executives and their clients. It is meant to help, assist and aid business professional and all learners who have to deal with any business at any point of time. It is also meant to benefit students preparing themselves for a career in business and other learners who aspire to equip themselves with the proper manner, format and language of business writing.
What will I learn?
The course objective is to hone and equip the learner with the specific technique of business correspondence like letters, memos or business reports. The focus is on key requirements of Business Writing, with enhanced emphasis on format , technique, organization and expression along with providing an insight into the correct use of grammar.
Benefits
Hone the learner with requisite Business riting skills.
Enhance written Business Communication skills.
Enhance written expression.
Stimulate and aid professional growth.
Enhance confidence in communication
Substantiate the core requirement of professional writing.
How will I be assessed?
1. Written examination at the end of course.
2. Portfolio assessment.
Govt. of Dubai approved institute.
Printed study materials provided.
In house Certification provided.
Course Content
C's of good writing.
Defining objectives for writing
Planning and organizing thoughts
Language notes / choosing the appropriate style
Editing
Writing Business Emails - Internal, External
Vocabulary for E mails
Business letters
Memorandums / Notices
Agenda/Minutes
Business reports
Covering letter / CV
Business Proposal
Course Location
About Excellence Training Centre
Excellence training Centre is located in JLT, is a training centre for languages and personality development. The training centre specializes in providing language solutions for all language requirements- personal, social, professional, academic and creative. The Training centre is a hallmark for excellence in teaching, dedication and deliverance. Be a part of the institute to partake and benefit from its array of language courses.
See all Excellence Training Centre courses
Enquire about this course
You may add more courses here,
your list will be saved.