Updated on 12 November, 2017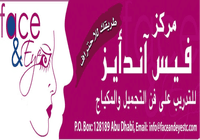 Timings:

Flexible options
Course details
Course Overview
This course will cover the following topics:
Learn how to prepare the brides skin before the make-up(cleaned to remove the effects of pigmentation, exhaustion and dehydration)
Hide eye wrinkles, raise the eyebrows, disguise skin imperfections and contour shape of the face.
Learn how to create a beautiful bride for all skin types, tones and ages. .
Additional eye drawing (Raeger - Snieck - Mexican - Turkish and others)
Face and body tattoos for the bride
Final makeup for the bride
Professional make up for models (filmed Alfotogerafa and TV)
Course Location
Make up Related Questions
Answered // 1 Response //Dec 5, 2017// Hairdressing, Make up, Fashion and Beauty
Enquire about this course
You may add more courses here,
your list will be saved.