Updated on 26 November, 2017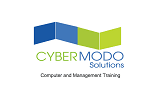 Course details
Why CyberModo?
CyberModo AutoCAD training course provide delegates with the basic and advanced AutoCAD commands and computer-aided-drafting concepts to draw, design, and draft.
Taught by real professionals/ teachers who guide you through every topic step by step and teach you via an interactive student-teacher environment that is both fun and easy.
Who is this course for?
Engineers, architects, draftsmen, designers, advertisers, or anyone interested in acquiring skills in AutoCAD or whose job depends on drawings or sketches to convey information or ideas.
What will you learn?
During the course, students learn the features, commands and techniques for creating, editing, and printing drawings with AutoCAD. Using practical hands-on exercises, students explore how to create 2D production drawings in the best interactive learning environment under the guidance of a certified trainer.
How will you be assessed?
The course lectures are well structured and highly organized. The course is served on a daily or weekly basis in the form of Class lectures, hands-on exercise, videos, PDFs, worksheets and One-on-One help, which is given by highly qualified course instructors.
Benefits:
One-to-One or maximum of two students
Training on MAC Computers
100% Satisfaction Guarantee
Certified Trainers with 10 years of experience on the same field
World-class infrastructures.
Attested KHDA Certificate
About CyberModo
CyberModo Solutions is a Training institute specializing in academic and vocational training and certification.

Students can choose from multiple Educational and Certification courses that will cover the most up-to-date information needed to be successful in today's organizations.

CyberModo provides clients with the skills they need to maximize their investment by offering them total training solutions.

CyberModo instructors are highly experienced and skilled in multiple fields, drawing upon real-world scenarios to ensure students learn the most relevant and applicable skills.
At CyberModo, we will work with you to help identify the courses that will deliver you with the best results!
See all CyberModo courses
Autocad Related Questions
Answered // 1 Response //Feb 22, 2018// Autocad, 3DS Max , Autodesk
Enquire about this course
You may add more courses here,
your list will be saved.