Updated on 19 December, 2017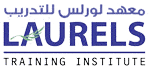 Course details
Who is this Course for?
For Students,Working Professional or Individual who are intrested to communicate in Arabic Language.
Course Overview:
You will be able to improve your Reading/Writing/Listening/Speaking Skills in Arabic Language.
Benefits of this Course:
You can achieve a better understanding of the Arabic language to communicate to correspond.
About Laurels Training Institute
Laurels Training Institute is a well known renowned institute for training in the area of management such as (CHRMP), (CLSCMP), (CBA), (CSMP) & has state of the art training facilities to meet the Requirements of its Accreditation Bodies from (AIMS) American Institute of Management Studies - U.S.A & (KHDA) Knowledge & Human Development Authorities - Dubai having its education permit no - 61142 issued and been approved by Dubai Economic Department.
See all Laurels Training Institute courses
Spoken Arabic Related Questions
Answered // 7 Responses //Jun 13, 2016// General English, Languages, English
Enquire about this course
You may add more courses here,
your list will be saved.