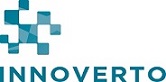 Established in 2011
About Innoverto
Derived from the Latin words Innovatio and Verto, Innoverto is here to deliver an "innovative change" to what is currently offered in the market. Through an impressive and carefully selected range of training courses, event management options and marketing activities we offer complete, turn-key solutions to support your business.
As a boutique business, we pride ourselves on our attention to detail and impeccable delivery, which has ensured a loyal partner and client base. This has been achieved through building relationships with like-minded individuals who are looking to create unique experiences that exceed expectations without blowing the budget or compromising on quality. Innoverto offers executive training, business training, employee development training and management training through partnerships with leading organizations worldwide.
Our vast network of expert trainers deliver high quality corporate trainings including certified courses in the UAE, Gulf region, Middle East, Turkey and Africa. Topic areas include: Management/Leadership, Operational Excellence, Finance/Investments, Business Process Management, Data Management, IT Architecture, Contracts and Tenders, Supply Chain, Procurement, Project and Change Management, Sales Skills, Marketing, Communication etc.
Through a collaboration with The New York Institute of Management we offer Online Certifications such as the Executive Mini MBA, Certificate in Marketing Management, Certificate in Sales Leadership etc.
Our trainings are offered as public courses or conducted in-house.