About International Open Academy
All IOA courses are created by an international team of professional online educators with years of experience across a variety of industries. You can benefit from a wealth of hands-on knowledge and get the inside track on working within the industries that interest you most.
Our courses are created just for you. All study is completed online. You can learn anywhere, anytime, anyplace. Get comfortable and let us guide you on your way to becoming a professional in your chosen industry.
The courses are structured into clearly defined topics, containing detailed written lessons, graphical representations as well as a wealth of instructional videos.
Transform your career today with our accredited online courses.
463 students have enrolled with International Open Academy through Laimoon
123

courses available
Online Courses from International Open Academy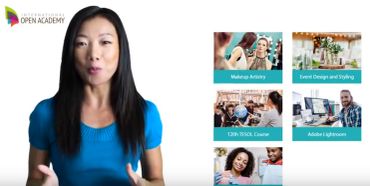 Play