The list below consists of all the companies and institutes offering corporate trainings in Dubai, Abu Dhabi, Sharjah, United Arab Emirates (UAE) for Business Management And Leadership.
Looking to find a suitable provider for your corporate training needs?
Laimoon will contact our database of training companies and institutes with your request and send you different proposals (RFP) where you can decide which fits you best.
This is a free service, contact us on:
Call: +971 4 454 2006
Email: rfp@laimoon.com
18 'Business Management and Leadership' corporate trainers available
Qatar / Kuwait / Saudi Arabia / Bahrain / Oman / United Arab Emirates / Maldives

United Arab Emirates / Saudi Arabia / Qatar / Bahrain / Kuwait / Oman
Subject Areas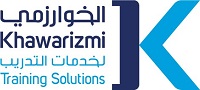 Dubai / Abu Dhabi / Sharjah / Al Ain / Ajman / Ras al Khaimah / Fujairah / Umm Al Quwain / Maldives
Subject Areas

Saudi Arabia / United Arab Emirates / Online / Qatar / Oman / Bahrain / Kuwait / Maldives
Subject Areas

United Arab Emirates / Saudi Arabia / Oman / Qatar / Kuwait / Bahrain
Subject Areas