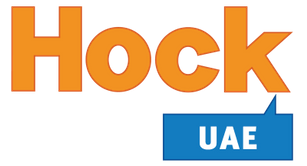 About Hock UAE
HOCK UAE is a subsidiary of Hock International, the well-known USA based professional education provider. We provide online classes, live classes and self-study materials for CMA, CIA, CPA and other tailored financial courses. As a subsidiary of Hock International, our CMA, CIA and CPA classes use only Hock materials. Hock instructors are certified with extended years of practical and academic experience.
Our aim is to spread awareness among practitioners in accounting, finance, management accounting and internal audit.

Our motive is driven by long years of experience in teaching professional qualifications in multinational firms.

Our journey with you does not end on the last day of the course, it continues until you hold the professional certificate that you dream of. HOCK embraces a social responsibility by supporting those who studied for an exam or sit for it but have not yet completed the certificate and those who are fresh graduates. HOCK is committed to quality, which is why we limit the maximum number of students we accept per batch to maximize teaching quality and the comfort of our classrooms.

HOCK International is located in five countries USA, Kazakhstan, Belarus, Ukraine, Egypt and UAE.