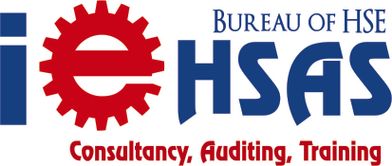 About IEHSAS
IEHSAS is a multi-discipline organization which provides short technical training courses like NEBOSH, IOSH, HABC, OTHM as well as competent consultancy services in field of HSE and to industrial sector. We are dedicating to improve the skills of workforce and working together with clients to create a better industrial environment throughout region.
We have received a wide range of national and international accreditation showing our commitments to delivering high standard of services. Our tailor made technical training courses and documentation are designed to be easy to follow and relevant to your environment, our skilled and professional team having a rich experience in all the discipline. We offer quality services which give peace of mind to our client and costumers
Over the years, IEHSAS has grown in size to offer a comprehensive range of business compliance services. Our ability to understand the ever changing needs of business owners and our commitment to evolve to meet these needs has been heavily praised by our clients, old and new.