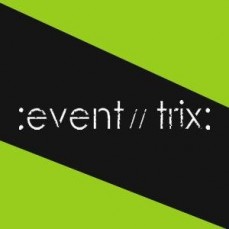 About EventTrix
EventTrix is a comprehensive learning platform dedicated to the events and hospitality industry. If you want to work or advance in these fields, then you need a specialist who knows the industry inside and out - and that's exactly what you get with our online training. We're a team of event managers, chefs, photographers, caterers, wine experts, and party planners who started from the bottom and have seen and done it all. Now we want to share our experiences and insights to prepare the next generation of event and hospitality pros!

We offer practical, results-driven online training designed to get you working in your field immediately after graduation. With our internationally accredited courses, you can get certified in event planning, hotel management, bartending, catering, hospitality, and food and beverage service all from the comfort of your own home. We also provide general business courses that any professional, entrepreneur or small business owner should have under their belt. Whether you're just starting out, need a boost in your job performance, or are looking to be your own boss, EventTrix training gives you the edge you need to succeed in these competitive industries.

70,000 students are already reaping the rewards of our training - invest in your career and sign up today!