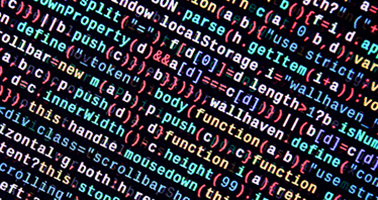 Web Development Bundle
The 3 courses included in this bundle

Duration / Course length:

Upto 8 Hours

Accrediting body:

CPD

iAP

Certificates:
JavaScript is a programming language, which is one of three core technologies of World Wide Web content production. It can be used to make web pages interactive and provide online programs, such as video games. It is widely used, and is employed by the majority of websites and is supported by all modern web browsers. As you can see, learning JavaScript is a real advantage for the aspiring web developer, and with a well-recognised JavaScript Fundamentals certificate on your CV you'll be able to get the career you want.

Course Objectives:

The learning objectives of this course are to understand the core concepts and syntax of JavaScript, to become familiar with the DOM, and to become comfortable working with libraries. This course sets out all of the fundamentals of JavaScript in an easy-to-understand way.

Course Description:

This online training course is comprehensive and designed to cover the topics listed under the curriculum.

Method of Assessment:

At the end of the course learners will also take an online multiple-choice questions assessment test. This online multiple choice questions test is marked automatically so you will receive an instant grade and know whether you have passed the course.

Certification:

Learners who successfully complete this course will be awarded a Certificate for JavaScript Fundamentals.

COURSE CURRICULUM
Fundamentals of JavaScript
Understanding Core Concepts and Syntax
Way of Getting a Handle On the DOM
Identifying the Libraries
Benefits you will gain:
By enrolling in to this course, you'll get:
High quality e-learning study materials and mock exams.
Tutorials/materials from the industry leading experts.
Includes step-by-step tutorial videos and an effective, professional support service.
24/7 Access to the Learning Portal.
Benefit of applying NUS extra Discount Card.
Recognised Accredited Qualification.
Access Course Content on Mobile, Tablet or Desktop.
Study in a user friendly, advanced online learning platform.
Excellent customer service and administrative support.

Global Edulink – online education for a skill-hungry workforce

Education is just one aspect of life that can shape who you are and who you want to be as an employee. In a time-poor world, sometimes you need a flexible approach to help you achieve your goals. Online learning with Global Edulink offers just that – professional and vocational training to fit in with your life.
Global Edulink is well-established in the UK, but reaches out to learners all over the world. The company aims to bridge the gaps in a three step process of training, skills, and jobs, where you can learn at your own pace using interactive teaching techniques.
How the courses work

Learn with Global Edulink and you'll have the opportunity to gain insight and knowledge from tutors that are well qualified and experienced in their industry sector. Your tutor will be your mentor and support during your learning journey.
Because each course combines practical and theory, you'll pick up essential knowledge and gain the confidence to put it into practice at the same time.
High-quality course materials are provided, which you can access at any time during the course, which will help strengthen your knowledge and help you to perform well in the workplace.
You'll find a course structure focused around modules, which can have mock and final exams at the end, with pass grades and diplomas awarded on completion. Some courses will lead to professional qualifications assessed and awarded by external bodies such as NCFE, PEARSON, and PEOPLECERT etc.
Browse through the course guides and you will find details on any skill level or entry requirements, who the course is best suited to and what you can hope to achieve and build on while you learn. Some courses require no prior knowledge or experience, while others are for those already in a specific job or with some experience to build on. The course details also cover the method of assessment and length of course.
184 students have enrolled with Global Edulink through Laimoon
CSS & XHTML for Web Development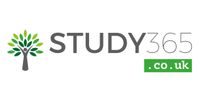 Duration / Course length:

Upto 8 Hours

Accrediting body:

CPD

iAP

Certificates:

With Total Training for CSS & XHTML Web Development you'll learn the process of building a structure for your web pages and then styling those web pages so that they look polished and professional, in the style and design you format.

Course Outline:

This course is comprised of the following modules:
Module 01: Introduction to building a webpage
Module 02: Creating HTML Documents
Module 03: Introduction to CSS
Module 04: Adding Images
Module 05: Anchors & Hyperlinks
Module 06: More CSS Techniques
Module 07: Organizing Information with Tables & Definition Lists
Module 08: Creating Layouts
Module 09: Introduction to Adobe Dreamweaver
Module 10: Working with Dreamweaver
Course Duration:
From the day you purchase the course, you will have 12 months access to the online study platform. As the course is self-paced you can decide how fast or slow the training goes, and are able to complete the course in stages, revisiting the training at any time.
Method of Assessment:
At the end of the course, you will have one assignment to be submitted (you need a mark of 65% to pass) and you can submit the assignment at any time. You will only need to pay £19 for assessment and certification when you submit the assignment. You will receive the results within 72 hours of submittal, and will be sent a certificate in 7-14 days if you have successfully passed.
Certification:
Successful candidates will be awarded a certificate for CSS & XHTML for Web Development.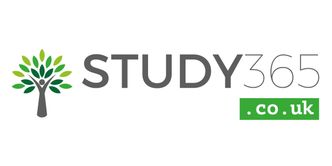 Study 365 is an online course provider, offering more than 400 courses to students across the globe. We have built a solid reputation which has elevated us to become one of the most trusted and reliable course providers in the online learning marketplace. With over 100,000 students on our books, we're the preferred choice for many online learners.
At Study 365, we offer a diverse range of online courses, where students can study everything from accounting, to design, beauty therapy, IT and education and training. All of our courses are completely relevant to the real world, so you can gain vital skills applicable to your chosen career.
Accessible and affordable
We aim to make it easy to help you gain new skills, so you'll find that many of our courses are open to students without previous experience or qualifications. Of course, if you're looking for a course that builds on existing skills, we offer these too, in which case, entry requirements may be stipulated. Crucially, our courses are affordable, making it easy for anyone to kick-start a new career.
With our comprehensive course information, we make it simple for you to decide if a particular course is right for you. As well as detailing what the course involves, we reveal who might suit the course, and what career path you could take with it. With real student reviews, you can also find out what others have to stay from their experience of a course.
Once you've chosen a course, getting started is quick and fuss-free. Our online system is very secure, so your personal details will be kept safe at all times.
Many people choose to study online because they have other commitments in their daily lives, such as juggling family and work. The beauty of learning through Study 365 is that you can learn at your own pace in the comfort of your own home, at any time of day or night, on any device, to suit your personal circumstances. This flexibility means studying with us is easy, even if your life is already busy.
Although you learn on your own with our courses, we appreciate that you'll need expert guidance to make sure you're on the right track and to offer support as and when it's needed. That's why each course is supported by professional tutors who are experienced and knowledgeable in your chosen course topic.
As an expert online course provider, we understand that students expect the same level of course quality as if they were in a classroom situation. At Study 365, all of our courses have been meticulously designed, so they easily rival any style of course offered in a classroom setting.
Versatile and motivated learning
We appreciate that some students can find it hard to motivate themselves to learn online under their own initiative, so we've tried to make the courses as inspiring and interesting as possible, to ensure students stay motivated, from start to finish. Tuition comes in the form of professional video tutorials, narrated e-learning modules, interactive quizzes, tests and exams.
Assessment and certification
To show understanding of your learning, you'll be assessed by Study 365 on completion of your modules.
458 students have enrolled with Study 365 through Laimoon
Web Development Essentials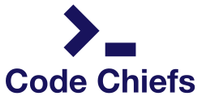 Duration / Course length:

Upto 25 Hours
This course is for those with an interest in learning to develop their own simple websites from scratch. We understand that learning to develop websites can be hard and we've developed this course with you in mind, taking you step-by-step through every concept.
Ideal for those beginners who want to get started or for those who want to brush up on their skills.

Our course covers real-world skills and, by the end of the course, you will have a simple CV website, live and hosted for all to see.
With digital skills becoming more common place for a huge range of jobs, not just web developer roles, this course will help you develop your knowledge of web development and design, and create some interesting stuff on the way!

Topics include:
HTML5
CSS selectors
The Box model
HTML forms
Introduction to design
Web application design
Website design
Designing a UI
Introduction to Git
What is version control?
Getting set up with GitHub
Using Git in your projects
Getting Linux set up
The Linux file system and moving around
Adding and updating software
Configuring and Launching a web server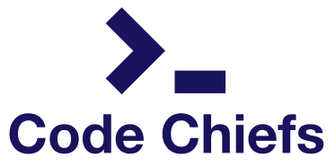 We believe there is a better way of teaching the skills needed to become a software developer or learn to code as a hobby and it is our mission to provide high quality expert instruction.

Every day we look to innovate and empower those who want to become software developers through our engaging courses.
Pay & enrol now