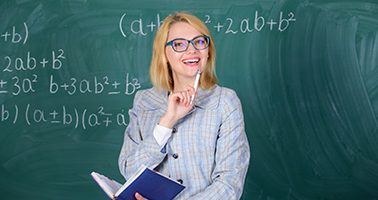 The Laimoon Teaching Bundle
The 3 courses included in this bundle
Teaching Strategies for Higher Education

Duration / Course length:

Upto 4 Hours

Accrediting body:

CPD

iAP

Certificates:
Excel in the field of higher education teaching

This essential course supports the excellence in higher education teaching required to bring about learning of the highest quality, and will benefit all teaching professionals who work in this arena. In a modern world, there is a rapid expansion of the use of technology in teaching and widening student diversity and new methods, in general, in which students are learning, for example, through e-learning. From this course provided by Global Edulink, a leading, UK-based, online learning provider, you'll gain a thorough understanding of the principal strategies that can be employed to understanding and respecting students, becoming passionate about transferring knowledge, incorporating technology within the college or university classroom, how to stay current, adapt to the evolving academic landscape, and collaborate with peers for career success.

COURSE CURRICULUM
Introduction to the course
Respecting, knowing and understanding your students
Being enthusiastic and passionate
How to maintain academic rigor
Using technology inside the classroom
How to encourage active learning and critical thinking?
Knowing and updating your field and material
How to be flexible?
How to connect to the world outside of academia
Collaborating,engaging, and interacting with peers
The conclusion
Benefits you will gain:
High quality e-learning study materials and mock exams.
Tutorials/materials from the industry leading experts.
24/7 Access to the Learning Portal.
Benefit of applying NUS extra Discount Card.
Recognised Accredited Qualification.
Excellent customer service and administrative support.
Method of Assessment:
At the end of the course learners will take an online multiple choice questions assessment test. This test is marked automatically, so you will receive an instant grade and know whether you have passed the course.
Certification:
Successful candidates will be awarded a certificate in Teaching Strategies for Higher Education

Global Edulink – online education for a skill-hungry workforce

Education is just one aspect of life that can shape who you are and who you want to be as an employee. In a time-poor world, sometimes you need a flexible approach to help you achieve your goals. Online learning with Global Edulink offers just that – professional and vocational training to fit in with your life.
Global Edulink is well-established in the UK, but reaches out to learners all over the world. The company aims to bridge the gaps in a three step process of training, skills, and jobs, where you can learn at your own pace using interactive teaching techniques.
How the courses work

Learn with Global Edulink and you'll have the opportunity to gain insight and knowledge from tutors that are well qualified and experienced in their industry sector. Your tutor will be your mentor and support during your learning journey.
Because each course combines practical and theory, you'll pick up essential knowledge and gain the confidence to put it into practice at the same time.
High-quality course materials are provided, which you can access at any time during the course, which will help strengthen your knowledge and help you to perform well in the workplace.
You'll find a course structure focused around modules, which can have mock and final exams at the end, with pass grades and diplomas awarded on completion. Some courses will lead to professional qualifications assessed and awarded by external bodies such as NCFE, PEARSON, and PEOPLECERT etc.
Browse through the course guides and you will find details on any skill level or entry requirements, who the course is best suited to and what you can hope to achieve and build on while you learn. Some courses require no prior knowledge or experience, while others are for those already in a specific job or with some experience to build on. The course details also cover the method of assessment and length of course.
261 students have enrolled with Global Edulink through Laimoon

Duration / Course length:

Upto 40 Hours

Accrediting body:

IAO

Certificates:
Teaching Diploma - 5 Courses in 1 - CPD Approved
Have you dreamed of being a teacher or do you have a passion for working with children? Our teaching diploma course can provide you with a great online education experience with five courses rolled into one for added convenience.Our online course is compatible with all devices, which enables you to study at any time based on your availability using any device you feel comfortable with, whether it's a computer, laptop, tablet or smartphone.
Introduction to Teaching Diploma
The teaching diploma provides you with 82 information packed modules that takes approximately 40 hours to complete. The course gives you a lifetime access to the modules so you can refer back to the modules as and when you need to. During your studies you enjoy online support at all times.This diploma is CPD approved to give you complete peace of mind.
What you will learn
This course comprises of five separate courses which provide you with the knowledge and skill you need as a teacher in the modern UK school. The modules will teach you the following:
SEN Diploma - CPD Approved
Introduction to Special Educational Needs.
The history of SEN. In this module learn the definition of special educational needs.
Understand constructivism in the classroom and know your role as a teacher.
Know the SEN Code of Practice. Get to understand it, know the key points and how to implement it into your classroom.
Get an understanding on SENCO.
Learn the different types of needs. Get a good understanding on how to manage severe learning disabilities in your classroom along with identifying different physical disabilities.
Learn how to manage your time effectively, understand the consequences of bad behaviours and recommended methods for teaching social skills.
Understand physical difficulties, sensory difficulties, cognitive impairments and so much more.
Learn essential tips on dealing with children with autism and how to interact with them and help them learn in your classroom.
Know why it's so important that you have SEN knowledge.
Understand how to identify special learning difficulties.
Understand how to manage anger.
Gain valuable teaching approaches and strategies which you can incorporate into your classroom.
Know the educational outcomes and your responsibilities.
Teaching Assistant Diploma - CPD Approved
Learn how to train as a teaching assistant in the United Kingdom.
Get a good understanding of schools as organisations.
Learn how to support the development of students.
Identify the best ways to support the school and the teacher.
Tips to apply learning activities. Understand what activities will help with critical and creative thinking.
Understand the best ways to teach numeracy skills.
Learn about information and communication technology in the classroom.
Understand the importance of play and learning.
Learn how to support students with special educational needs.
Identify how to determine students that are gifted and talented and how to work on this to help them be the best they can be, embracing their gifts.
Determine how to work with children who do not speak English as their first language.
Tips on how to engage in personal development and manage behaviour at all times.
Learn how to get parents involved in their child's learning.
Know how to lead in extracurricular activities.
Autism Awareness Diploma - CPD Approved
Introduction to Autism
Learn what conditions are related to autism
Gain an understanding of the autism spectrum
What challenges young people with autism have to deal with
Learn about the main causes of autism and how it is diagnosed
ow people on the spectrum communicate
Understand autistic behaviour patterns and setting limits
Learn about the myths and theories connected with autism
The different approaches used to treat and assist people with autism
The importance of encouraging autistic children to socialise
Best practices when dealing with autistic individuals, whether at home, school or in the community
Organisational systems to help an autistic individual
Important ethical and legal considerations that must be made when working with people with autism
How to increase awareness about autism spectrum disorders
ADHD Diploma - CPD Approved
Introduction to ADHD
How a child with ADHD acts within a family and how parents can deal with the condition
The symptoms to look out for and how to get a diagnosis
Gain an understanding of how ADHD affects a child
How ADHD affects a child in their adolescent years and how they can move forward into adulthood
The latest research on adults with ADHD and how to get treatment
Medication used to treat ADHD and the alternative therapies available
How parents can seek help for their child
The challenges faced by someone with ADHD and those around them
Common misconceptions regarding ADHD
The future for someone with ADHD
Examples of success stories of those with ADHD
How to help someone with ADHD
Advice on where to get further help
Dyslexia Diploma - CPD Approved
Gain an understanding into what dyslexia is
The symptoms and causes of dyslexia
How dyslexia is diagnosed
Learn about the different types of dyslexia
Understand how dyslexia affects the learning of phonics
Why individuals struggle with writing and spelling
Learn techniques for improving speaking skills
What difficulties are associated with dyscalculia
How dyslexic students can learn science subjects
Learn about the Multi-Sensory Structured Language method of teaching
Learn how to cope with dyslexia in the workplace
Understand how other conditions are often seen with dyslexia
Find out about the treatments used to help with dyslexia
Why and when dyslexia can be classed as a disability under the law
Benefits
There are numerous benefits to taking this Teaching Diploma course. The advantages are as follows:
Fast track your career.
Boost your knowledge and skill.
Study at your own pace. You can complete the course full time or part time depending on your schedule.
Enjoy online support throughout your studies.
Get five courses combined into one at an affordable price.
Take advantage of the lifetime access to the modules for future reference.
Study modules online and with any device linked to the internet.
CPD Approved.
Industry recognised certification on successful completion.
Download and print your certificate immediately on completion.
Gain valuable insight and knowledge you can start using in the workplace without delay.

In November of 2013, a single question was asked: 'What do you want to learn?' From there, a vision was born of comprehensive, high quality, and affordable online course availability. The name behind that vision was New Skills Academy.

When it comes to online schools, there are plenty, but at New Skills Academy we distinguish ourselves amongst the competition with our dedication to your long-term goals. If you are entering a job market for the first time, or seeking a new career, we will provide you with the fast and efficient online support you need to make your dreams a reality.
Our expertly designed courses, detailed lesson plans and student testimonials all attest to the fact that we take great pride in our course offerings and provide only the best for our students. Often, people dream of pursuing a degree or certification but never find the time to follow through. We know life gets busy, which is why our customers can take our courses online from anywhere while still working. Students can access our courses from a PC, mobile phone or tablet; this means you can learn anywhere you go.
Our students' reputation matters, which is why all of our online courses have been reviewed and certified in partnership with qualified industry experts. For added security and peace of mind, all of our courses have been approved by CPD.
1658 students have enrolled with New Skills Academy through Laimoon
Special Educational Needs and Disability (SEND) Course
Duration / Course length:

Upto 150 Hours

Accrediting body:

ABC Awards

Certificates:
Every child is different and has their own unique pattern of how they learn about the world around them. Good classroom teaching should use a variety of teaching methods to reflect the different preferred learning styles of the children in the class, and to enable every child to be able to engage in learning.

When a child has special educational needs or a disability, learning can be much harder and it doesn't always happen as easily as it does for other children. Different styles of teaching, resources, additional equipment, or adaptations to the classroom may have to be made to enable children with additional needs in order for them to reach their full potential.

SEND - Special Educational Needs and Disability
Special Educational Needs and Disability is abbreviated to SEND, and this term will be used throughout this and the following modules of this course.
SEND education takes place in the context of current legislation, so the way it is implemented will alter from one country to the next, however, many of the principles are similar and there are commonalities in terms of best practice regardless of location.
UK Legislation
In the UK, Education Law is devolved to each of the four countries within the union, so there are differences in how SEND education is administered in England, Wales, Scotland and Northern Ireland.
Recent SEND reforms in England
In England, The Children and Families Act 2014 became law in September 2014. Part Three of this Act is entirely about SEND, and has made significant legislative changes, which have completely changed the framework in which children with additional needs are educated. It is a completely fresh approach with an emphasis on person-centred learning, raising expectations, and giving parents and children a much greater level of control in the decision-making process.
These SEND reforms have been described by many as "radical", and because they are so far-reaching, it will take until September 2018 to fully implement. Until then, aspects of the previous legal framework will still be in operation alongside the new system.
Although this new legislation only applies to England at the moment, other parts of the UK are looking to introduce similar reforms soon. These reforms are the result of changes in perception, thinking and attitudes towards disability, legislation which promotes principles of equality, inclusion and prevention of disability discrimination, and based on evidence-based research regarding achieving the best outcomes for children with SEND.
What is a Special Educational Need or Disability?
The term "Special Educational Needs" has a legal definition that is covered by both The Education Act of 1996 and the more recent Children and Families Act of 2014. To have a Special Educational Need, a child must have a learning difficulty or learning disability that makes it significantly harder for them to learn or to access education compared to most children of the same age.
The term "Disability" also has a legal definition under the Equality Act 2010. A person has a disability if they have a physical or a mental impairment that has a "substantial" and "long-term" negative effect on their ability to do normal daily activities.
The terms "
Substantial
" and "
Long-Term
" are also defined within the same Act as being:
Substantial
- more than minor or trivial. For instance, it would take someone significantly longer to complete a normal daily task such as getting dressed.
Long-term
- is defined as lasting for more than 12 months.
Altogether, around 16% of all children and young people will be identified as having some form of SEN at some stage during their education, although most of them will have their educational needs successfully met within the mainstream classroom. Just over 1% of children will have a level of SEN that is so significant that they may need a specialist educational provision, such as attending a special school.
The is a lot of cross-over between special educational needs and disability, and many children who have a disability will also have an additional special educational need. However, this isn't always the case, and every child's need should be addressed individually.
There are many different types of educational need, and even with children who have broadly similar needs, the approaches each child will benefit from may vary widely. Here are some of the types of need that the term SEN covers:
A specific learning difficulty, such as dyslexia, dysgraphia, dyspraxia or Attention Deficit Hyperactivity Disorder
A learning disability, which can be mild, moderate, severe or profound and multiple
A Speech and Language Disorder
A Sensory Processing Disorder
An Autistic Spectrum Disorder
A behavioural, emotional or social difficulty
There is sometimes confusion over the terms "Learning Difficulty" and "Learning Disability". A learning difficulty normally refers to a specific aspect of learning, such as Dyslexia which affects the acquisition of reading skills. A Learning Disability normally refers to an Intellectual Impairment and there are different levels of Learning Disability depending on severity, ranging from Mild to Profound and Multiple.However, many children have both a Learning Disability and at least one Learning Difficulty, as well as other disabilities or medical conditions.
Modules
Module 1: Introduction
Module 2: Childhood Learning Disabilities
Module 3: Autism
Module 4: Behavioural, Social and Emotional Difficulties
Module 5: Specific Learning Difficulties. Dyslexia, Dyscalculia, Dysgraphia and Dyspraxia
Module 6: Speech, Language & Communication Needs (SLCN)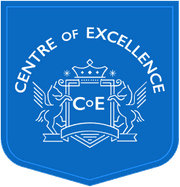 Where E-Learning Becomes Life-Changing!
Centre of Excellence is recognised worldwide as one of the leading online training providers, with hundreds of thousands of learners having gained vital skills and qualifications online via our Centre.
Our aim is to help you to achieve excellence in every area of your life via quality distance learning training courses. Whether you're looking to learn a new skill, to gain a qualification for a new career or to start a new business, Centre of Excellence can help you to achieve your goals and get to where you want to be.
Why US?
All of our courses come with full support from our dedicated team of tutors in your chosen subject field always on hand to help you complete your studies with us.
We provide a state-of-the-art online learning platform where you can access your course materials 24/7 across any device.
Whether you decide to study from home, from work or from wherever you choose, there are no deadlines for completing your work so you can study in your own time at your own pace.
With over 1000 different flexible courses to choose from, we're sure you'll find something to fulfill your needs
454 students have enrolled with centre of excellence through Laimoon
Pay & enrol now