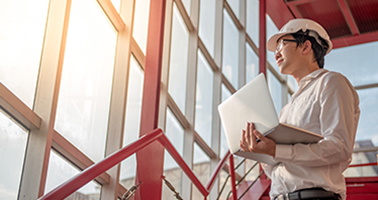 Project Management Bundle
The 3 courses included in this bundle
Project Management Professional (PMP) ®

Duration / Course length:

Upto 24 Hours

Accrediting body:

CPD

iAP

Certificates:
The Project Management Professional (PMP)® is the most important industry recognised certification for project managers. You can find Project Management Professionals (PMP) leading projects in nearly every country and, unlike other certifications that focus on a particular geography or domain, the PMP® is truly global.
The PMP also increases your earning potential and PMP certification holders earn more than their non-certified peers. PMP certified Project Managers complete more of their projects on time, on budget and meeting original goals.
PMP® training from Global Edulink isdesigned to ensure that you clear the PMP® exam in the first ;Our hands-on training approach, entrusted by thousands of learners and we guarantee that you'll walk away with all the preparation and confidence you need to conquer the exam and earn the PMP® certification.
As a busy project practitioner, it may be difficult you to take time away from the job to travel for professional development. Our online training course offers a convenient, affordable way to expand your project management prospects without leaving your home or office. Regardless of your schedule, budget or learning style, you can fulfill your educational needs while still satisfying your professional and personal ones.
This online programme is well designed that make you feel same as you are in the classroom. Training course includes well designed video tutorials, mentor support service, reading and study materials, online study platform, and forum. These facilities build your confidence to study well and guide you to develop your skills and knowledge how to use Project Management in your working environment.
This online Project Management Professional (PMP) course has been designed for 45-60 guided learning hours. Following course outline will provide you an idea about main topics areas are covered in this course. The numbers of sub topics are covered under following each main topic:
Introduction to Project Management
Project Management Process
Project Execution, Monitoring and Controlling from
Change, Control and Close
Project Initiation, Developing a Project Charter and Plan
Collecting Requirements and Defining Scope
Project Monitoring and Control Scope
Collecting Requirements and Defining Scope
Project Monitoring and Control Scope
Defining and Sequencing Project Activities
Managing the Project Schedule
Managing Cost
Budgeting Project Costs
Managing Projects for Human Resources
Project Planning for HR
Managing Project Communication
Stakeholders Management Plan
Managing Project Risks
Project Risk Analysis
Planning for Risk Management
Monitoring and Controlling of Risks
Managing Procurement
Planning Procurement
Identification and Planning of Stakeholders
Stakeholder Communication & Engagement
PMP- Additional Materials & Books
PMP Exam Preparation
Mock Exam: PMP
How to apply for PMP Exam
How to Become PMP®?
Meet Qualifying Criteria
Undertake Formal Project Management Training
35 Contact Hours of Education
Become PMI® Member
Apply for PMP® Certification
Schedule Exam at local Prometric Testing Center
Appear for the exam
Pass the Exam
Start working towards continuous professional development.
Method of Assessment:
After you have familiarised yourself with the PMI terminology, having a good understanding of the PMBOK, successfully passed any mock exams you should be ready to take the real exam.

Take the exam - Examinations are held twice a day on all working days.
The exam consists of 200 questions
Of the 200 questions, 25 are considered pre-test questions
Pre-test questions do not affect the score
Computer based testing is the standard method of administration for PMI examinations.
The allotted time for the CBT examination is four hours
Exams are available via testing centres (prometric)
The exam is broken down in the below areas:
Initiating: 11%
Planning: 23%
Executing: 27%
Monitoring and Controlling: 21%
Closing: 9%
Professional and Social Responsibility: 9%
Maintaining a PMP®credential
To maintain your PMP, you must earn 60 professional development units (PDUs) every three years.
Entry Requirements for taking the PMP exam
Not everyone is eligible to take the PMP exam. The PMP is aimed at professional project managers with proven experience. The PMI have outlined the minimum criteria's that you need to fulfil before you take the exam.
Benefits of achieving the PMP® Certification?
PMP certification looks great on your resume
It proves that you have Project Management Experience
PMP Project Managers make more money than Non-PMP Project Managers
Being a PMP can lead to networking opportunities and potential job opportunities
PMP certificate indicates that you have a commitment to the profession of Project Management.
Why you choose us;
All the study materials are available in your student portal including Videos tutorials.
One of the most successful online education platforms in the UK.
Access to Mock exam and mentor supports.
Excellent and flexible mentor supports by our team of experienced tutors/trainers.
Effective and efficient administrative service from our staff for your inquiries.
Comfortable learning access to your student portal.
Technical supports and live chat service for your inquiries. This is very helpful for international learners.
Benefits you will gain:
By enrolling in to this course, you'll get:
High quality e-learning study materials and mock exams.
Tutorials/materials from the industry leading experts.
Includes step-by-step tutorial videos and an effective, professional support service.
24/7 Access to the Learning Portal.
Benefit of applying NUS extra Discount Card.
Recognised Accredited Qualification.
Access Course Content on Mobile, Tablet or Desktop.
Study in a user friendly, advanced online learning platform.
Excellent customer service and administrative support.

Global Edulink – online education for a skill-hungry workforce

Education is just one aspect of life that can shape who you are and who you want to be as an employee. In a time-poor world, sometimes you need a flexible approach to help you achieve your goals. Online learning with Global Edulink offers just that – professional and vocational training to fit in with your life.
Global Edulink is well-established in the UK, but reaches out to learners all over the world. The company aims to bridge the gaps in a three step process of training, skills, and jobs, where you can learn at your own pace using interactive teaching techniques.
How the courses work

Learn with Global Edulink and you'll have the opportunity to gain insight and knowledge from tutors that are well qualified and experienced in their industry sector. Your tutor will be your mentor and support during your learning journey.
Because each course combines practical and theory, you'll pick up essential knowledge and gain the confidence to put it into practice at the same time.
High-quality course materials are provided, which you can access at any time during the course, which will help strengthen your knowledge and help you to perform well in the workplace.
You'll find a course structure focused around modules, which can have mock and final exams at the end, with pass grades and diplomas awarded on completion. Some courses will lead to professional qualifications assessed and awarded by external bodies such as NCFE, PEARSON, and PEOPLECERT etc.
Browse through the course guides and you will find details on any skill level or entry requirements, who the course is best suited to and what you can hope to achieve and build on while you learn. Some courses require no prior knowledge or experience, while others are for those already in a specific job or with some experience to build on. The course details also cover the method of assessment and length of course.
201 students have enrolled with Global Edulink through Laimoon
Certified Associate in Project Management (CAPM®)
Duration / Course length:

Upto 20 Hours

Accrediting body:

CPD

iAP

Certificates:
Overview

Project management skills are essential for working effectively as a member of a project team. The Diploma in Project Management is designed for individuals with little or no prior knowledge of project management. As a student enrolled in this program, you will develop a hands-on understanding to become an effective and contributing member of a project team.

Our online courses offer you the opportunity to study 24/7 wherever you are in the world. These intensive on line courses are open to anyone with an interest in the topic and give you access to world-class learning led by 1 Training.

Description

COURSE CURRICULUM

MODULE 01
Introduction to CAPM & Exam
Functional and Projectized Organizations
Pros and Cons to Projectized Organizations
MODULE 02
What is Project Management
Key Terms & Practicing Project Management
Developing a Project Management Plan
MODULE 03
Change Control and Closing a Project
Beginning Project Scope
Defining, Validating and Controlling Scope
MODULE 04
Time Management & Critical Path Method
Planning for Cost Management
Working with Budgets & Forecasting
Quality Management for Project
MODULE 05
Project Leadership and Teamwork
Communication Management in a Project
Risk Management for the Project
MODULE 06
Responding to Risk Analysis
Procurement Management for the Project
Closing Conduct Procurements
MODULE 07
Interacting and Managing Project Stakeholder
Responsibility of Project Management
HANDOUTS
Handouts- Certified Associate in Project Management (CAPM®)
What skills will I gain?
By enrolling to this course, you'll understand the framework of structured project management,
In this course, you'll learn different styles and methods of project communications.
This course will teach you about stakeholder management.
Having this course, you'll become masters of Resource and Techniques Estimating.
Logging in to this course, you'll develop your cost estimating skills.
This course gives you the knowledge in Project Quality Management.
On completion of this course, you'll develop your time and risk management skills.
At the end of this course, you'll be able to plan, prepare and manage a formal project.
Course Duration:
Learners will have 365 days access to their chosen course. The course is self-paced so you decide how fast or slow the training goes. If you need to extend your course access duration, it can be done at any time by extending your subscription.
How will I be assessed?
Official Exam details:
Exam Duration: 03 hours
Numbers of Questions: 150 Multiple Choice Questions
To maintain your CAPM, you must retake the exam every five years.
PLEASE NOTE:
This is not included official Exam and you need to purchase exam separately.
What Certification am I going to receive?
If you pass the exam successfully then you will be awarded as Certified Associate in Project Management (CAPM)®.

We believe that online learning should be modern and innovative, which is why we created 1Training. Offering courses on a wide range of topics, we can help you find the career of your dreams, and will help you every step of the way. Cutting edge teaching techniques, a wide range of topics, and the personal touch is our recipe for deliciously simple learning. If you don't believe us, just ask the 10,000+ people we've already helped to realise their full potential.

Company overview

1 Training has established an excellent reputation in the UK for providing professional and vocational training, aiming particularly to train young people for the world of work. 1 Training aims to fill gaps in employment skills, whilst placing an emphasis on the changing nature of work itself. We are regarded as a leading provider of this type of training, as well as general workforce development, and are known throughout the UK and the world for our excellent results.
We offer hundreds of courses in accounting, teacher training, business and office administration, health and social care, project management, accounting, beauty therapy, IT and customer service etc. – providing a worthwhile and practical education in industries that are each rapidly growing and consistently recruiting.

Our Training
All of our 1 Training tutors have a wealth of experience and qualifications in their field – they are highly knowledgeable, organised and fully equipped to provide courses that will stimulate and inspire.
Our training courses combine theoretical and practical sessions that work to develop knowledge and ability, as well as instil vital confidence, in our students.
We deliver a high-quality professional and vocational education, using excellent academic course materials that will not only educate but equip you to be successful in your field.
By participating in our education programmes, you will strengthen your academic, vocational, and technical skills through assignments that place an emphasis on each.
1 Training is committed to helping all learners acquire worthwhile academic, vocational and technical skills. Upon completion, you will be prepared for the highly skilled, well paid, and in-demand employment opportunities of the 21st-century global economy.
By enrolling in to our online courses, you'll get:
Affordable & Engaging E-Learning Content.
High quality e-learning study materials, and mock exams.
Tutorials/materials from the industry leading experts.
Study in a user friendly, advanced online learning platform.
Anytime & Anywhere Learning.
24/7 Access to the Learning Portal.
Access Course Content on Mobile, Tablet or Desktop.
Amazing Reviews from Current and Past Students.
Excellent customer service and administrative support.
323 students have enrolled with 1TRAINING through Laimoon
PRINCE2® 2017 Foundation & Practitioner
Duration / Course length:

Upto 14 Hours

Accrediting body:

CPD

iAP

Certificates:
Obtaining a PRINCE2 Qualification is highly recommended if you are considering project manager, project coordinator as a career or are already working in a project environment. PRINCE2 is an internationally recognised best practice project management methodology. Since its inception in 1989, it has been widely adopted and successfully implemented throughout both the public and private sectors in the UK and around the world.

The training received in the PRINCE2® Foundation and Practitioner course will prepare you for the following exam modules:

Module breakdown for each course as below;

PRINCE2® Foundation:
Course Introduction
PRINCE2®Overview and Principles
PRINCE2®Processes
PRINCE2®Themes – Part 1
PRINCE2®Themes – Part 2
PRINCE2®Exam Technique
PRINCE2® Practitioner:
Course Introduction
PRINCE2® Overview and Concepts
PRINCE2® Processes
PRINCE2® Components
PRINCE2® Techniques
PRINCE2® Case Study
PRINCE2® Exam Technique
PRINCE2® Foundation Exam Simulator
PRINCE2® Practitioner Exam Simulator
PRINCE2® Practitioner Exam Questions
Method of Assessment:
Exam, this can be sat online and exam is not included this package and need to be booked separately.
PRINCE2® Foundation level exam details:
60 Multiple choice questions
Duration: 60-minutes
36/60 pass mark (60%)
Closed book
PRINCE2® Practitioner level exam details:
The Practitioner exam focuses on your ability to implement PRINCE2® in real-life scenarios:
68 multiple choice questions
Duration: hours
38/68 pass mark (55%)
Open book (official PRINCE2® manual only)
Exam Body:PEOPLECERT NB:
The exams can also be written from home using a proctor device or your webcam. Please contact us to provide you further information on exams.
Why Choose Us?
Our courses represent outstanding value for money
High quality e-learning study materials and mock exams.
Each course is designed by industry experts, using an innovative interactive learning approach.
Includes step-by-step guided videos tutorials.
Benefit of applying NUS extra Discount Card.
24/7 Access to the Online Learning Portal.
Anytime & Anywhere Learning.
Recognised Accredited Qualification.
Access Course Content on Mobile, Tablet or Desktop.
Study in a user friendly, advanced online learning platform.
Excellent customer service and administrative support.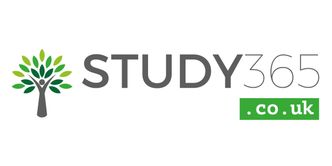 Study 365 is an online course provider, offering more than 400 courses to students across the globe. We have built a solid reputation which has elevated us to become one of the most trusted and reliable course providers in the online learning marketplace. With over 100,000 students on our books, we're the preferred choice for many online learners.
At Study 365, we offer a diverse range of online courses, where students can study everything from accounting, to design, beauty therapy, IT and education and training. All of our courses are completely relevant to the real world, so you can gain vital skills applicable to your chosen career.
Accessible and affordable
We aim to make it easy to help you gain new skills, so you'll find that many of our courses are open to students without previous experience or qualifications. Of course, if you're looking for a course that builds on existing skills, we offer these too, in which case, entry requirements may be stipulated. Crucially, our courses are affordable, making it easy for anyone to kick-start a new career.
With our comprehensive course information, we make it simple for you to decide if a particular course is right for you. As well as detailing what the course involves, we reveal who might suit the course, and what career path you could take with it. With real student reviews, you can also find out what others have to stay from their experience of a course.
Once you've chosen a course, getting started is quick and fuss-free. Our online system is very secure, so your personal details will be kept safe at all times.
Many people choose to study online because they have other commitments in their daily lives, such as juggling family and work. The beauty of learning through Study 365 is that you can learn at your own pace in the comfort of your own home, at any time of day or night, on any device, to suit your personal circumstances. This flexibility means studying with us is easy, even if your life is already busy.
Although you learn on your own with our courses, we appreciate that you'll need expert guidance to make sure you're on the right track and to offer support as and when it's needed. That's why each course is supported by professional tutors who are experienced and knowledgeable in your chosen course topic.
As an expert online course provider, we understand that students expect the same level of course quality as if they were in a classroom situation. At Study 365, all of our courses have been meticulously designed, so they easily rival any style of course offered in a classroom setting.
Versatile and motivated learning
We appreciate that some students can find it hard to motivate themselves to learn online under their own initiative, so we've tried to make the courses as inspiring and interesting as possible, to ensure students stay motivated, from start to finish. Tuition comes in the form of professional video tutorials, narrated e-learning modules, interactive quizzes, tests and exams.
Assessment and certification
To show understanding of your learning, you'll be assessed by Study 365 on completion of your modules.
487 students have enrolled with Study 365 through Laimoon
Pay & enrol now