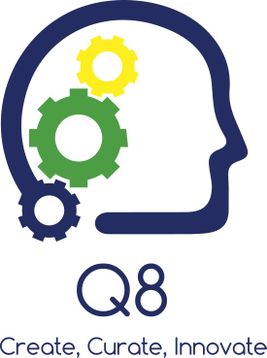 About Q8 Singapore
Q8 is a leading host of cutting-edge conferences and training events, delivering exciting and valuable platforms for a range of important audiences.

Q8 utilises a series of engaging channels and skills enhancement platforms for the development and promotion of new thinking and practical solutions in seemingly complex issues. Our in-depth training platforms encourage deep learning and understanding of the querist and quiescent mind.

OUR APPROACH
At Q8 Inc we are committed in growing our business. 3 key approaches we strongly believe in are excellence, partnership and creating value to ensure sustainability.

Quiddity – In essence, the "whatness" of anything. Our Team's qualitative approach ensures every event is organised to the highest standard. We provide the perfect platform for key stakeholders to meet, share ideas and improve outcomes.

Quorate – We work alongside our customers to develop tailored and bespoke conferences and training events that meet their needs first time, every time. Q8 is dedicated to delivering the highest standards of customer service. Our events are researched based on the industry's specific query to issues and hurdles that they face. We in turn connect solution makers with tangible deliverables.

Quality – We deliver the highest quality conferences and training events at cost competitive best efforts, ensuring our customers get value for money alongside a superb event experience.