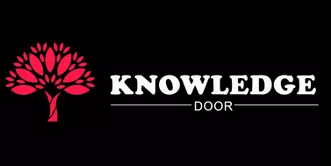 About Knowledge Door
We stand by the quality of our courses and are so confident in their excellence that we GUARANTEE every one of them maintains a high standard.

At Knowledge Door, we provide a wide range of internationally recognized qualifications to industry standards, developed and supported by teaching and professional experts.

We're partnered with some of the largest accreditors in the world, so wherever our students go and whatever they want to do, the certificates we provide are fully accepted by the industry.

Our professional qualifications address skills gaps and teach skills and knowledge that bring real value to businesses. But, we aren't just focused on direct career advancement. We know that learning, no matter what it is, creates a foundation for personal development, so we offer a wide-ranging choice of subjects.

Our course content is engaging and inventive so that our learners enjoy the experience and relish the opportunity to do more. To help with this, we ensure our students have a clear pathway in vision, so they can see which way to go when they have attained their qualification.
130 students have enrolled with Knowledge Door through Laimoon