Updated on 19 October, 2016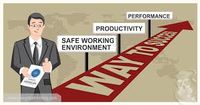 Course details
IELTS is basically a test of English language proficiency. This test is utilized like a testimony of the candidate's aptitude for immigration as well as for study purposes. Almost 1.4 million candidates take the test every year to begin their journeys internationally for education and for job as well.
IELTS is mainly held by the three partners who are the British Council, IDP Education Australia and the University of Cambridge ESOL Examination, and it was founded in year 1989 as well as acknowledged by more than 6000 educational institutes; comprising of the two thousand US universities recognized IELTS in round about 135 states of the world. Generally, the IELTS result or Test Report Form (TRF) is valid for only two years.
our IELTS preparation courses offer exposure to actual IELTS tasks and are all taught by qualified and experienced IELTS teachers. On each course:
get tips and strategies to help you in the exam
become familiar with the format of the exam
get the chance to do writing practice for both parts of the writing exam, and get feedback from the teacher
have the opportunity to practice all the different sections of the exam
learn useful vocabulary and grammar
Course Location
About Inspire institute of technologies pvt ltd
The Company itself has continued to move forward and expand its own horizon. We now reach out to provide individual and focused professional trainings to a wide group of specialists and fresh students in a broad range of courses in health and safety; international and national certificates, distance learning and diplomas.
See all Inspire institute of technologies pvt ltd courses
Enquire about this course
You may add more courses here,
your list will be saved.