Updated on 12 February, 2017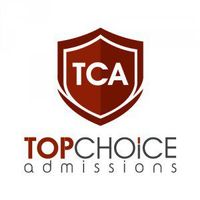 Course details
Led by 99th percentile instructors from our partner Veritas, the TCA GMAT Prep Course is the most comprehensive GMAT prep program available now in Egypt.
Veritas Prep GMAT On Demand includes unlimited access to your own online account for 12 months. Follow a 30-, 60-, or 90-day study plan tailored to your ability level. Created by Veritas Prep Vice President of Academics Brian Galvin, the program includes 12 interactive lessons that use scientifically designed educational techniques and interactive question modules to track how you're doing while you watch each lesson. The lessons are complemented with a detailed study plan, personalized progress guides, live homework help, and realistic GMAT practice tests

Job roles this course is suitable / will prepare you for
The GMAT exam will help you stand out during the admissions process. When you perform well on the exam, you demonstrate your commitment, motivation and ability to succeed in business school.
Course Location
About Top Choice Admissions
Top Choice Admissions was founded by graduates of MIT, UC Berkeley and the London School of Economics to help High School and College students gain admission to the world's top universities.

Here at TCA you will find everything you need to successfully navigate the university application and admissions process. Whether it's deciding which universities to apply to, choosing a program of study or perfecting that all-important Personal Statement/Admission Essay, our Consultants will help you every step of the way.
See all Top Choice Admissions courses
Enquire about this course
You may add more courses here,
your list will be saved.