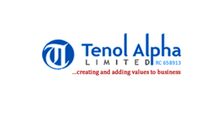 Payment Terms:

Enquire

Locations:

Accra, Ghana

Duration / Course length:

5 Days
Course details
Why should you attend?
ISO 9001 Lead Implementer training enables you to develop the necessary expertise to support an organization in establishing, implementing, managing and maintaining a Quality Management System (QMS) based on ISO 9001. During this training course, you will also gain a thorough understanding of the best practices of Quality Management Systems and consequently improve an organization's customer satisfaction and overall performance and ;
After mastering all the necessary concepts of Quality Management Systems, you can sit for the exam and apply for a "PECB Certified ISO 9001 Lead Implementer" credential. By holding a PECB Lead Implementer Certificate, you will be able to demonstrate that you have the practical knowledge and professional capabilities to implement ISO 9001 in an ;

Learning Objectives
Acknowledge the correlation between ISO 9001 and other standards and regulatory frameworks
Master the concepts, approaches, methods and techniques used for the implementation and effective management of a QMS
Learn how to interpret the ISO 9001 requirements in the specific context of an organization
Learn how to support an organization to effectively plan, implement, manage, monitor and maintain a QMS
Acquire the expertise to advise an organization in implementing Quality Management System best practices
Eligibility / Requirements
Who should attend?
Managers or consultants involved in Quality Management
Expert advisors seeking to master the implementation of a Quality Management System
Individuals responsible for maintaining conformance with QMS requirements
QMS team members
Course Location
About Tenol Alpha
Tenol Alpha Limited is a leading consulting firm in Africa offering marketing research, project management, training, ISO management systems consulting services, auditing, talent acquisition, business improvement and business advisory services.
We offer certified and approved courses on ISO 9001, ISO 20000 ITSMS , ISO 27001 ISMS , ISO 22301 , ISO 14001 EMS< OHSAS 18001 , ISO 22000 FSMS, ISO 28001 , ISO 50001, ISO 21500 , ISO 37001 , ISO 38500 etc , COBIT 5 , ITIL , etc .
We are affiliated to TVECERT Certification services and thus a provider of CQI-IRCA related courses for the categories of Foundation , Internal Auditor and Lead Auditor. Further , we provide PECB Certified courses for all management systems.
Our Services include :
§Information & Guidance
§Management Systems Certifications
§Service Quality Audit/Measurement
§Marketing Research
§Customer Satisfaction Measurement
§Second Party(Supplier) Audit & Verification
§Bench marking Study
§Customer Experience Modelling
§360 degree process measurement
§Continual Assessment & Strategic Reviews
We offer company certification to any international standard of choice through our partner certification bodies such as PECB-Professional Evaluation and Certification Board ,Canada , QRO LLP ,Zenith Quality Assurance ,UK and TVECERT Certification Services Limited
§Certification services are professionally handled ,managed at reasonable charge and are delivered timely
§Companies with multiple management systems such as ISO 9001 ,ISO 27001 ,ISO 20000 etc can embrace our integrated management system certification service to reduce cost and optimize resources
See all Tenol Alpha courses
Enquire about this course
You may add more courses here,
your list will be saved.