Updated on 21 November, 2016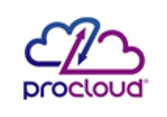 Course details
CEH provides a comprehensive ethical hacking and network security-training program to meet the standards of highly skilled security professionals. Hundreds of SMEs and authors have contributed towards the content presented in the CEH courseware. Latest tools and exploits uncovered from the underground community are featured in the new package. Our researchers have invested thousands of man hours researching the latest trends and uncovering the covert techniques used by the underground community.
Course Location
About ProCloud Training Center
Procloud Training Center
more than a Training Provider.. Strategical Partner for Unlimited Potential.
Procloud delivers professional Courses in different sectors including
IT, Security, Networking, Mobile Application, Web Design, Ethical Hacking
Management, Sales and Marketing, customer Services and Languages.
Our goal is to lead our students through their career path, open for them new opportunitiies for development and ensure the effective use of new technologies
See all ProCloud Training Center courses
Enquire about this course
You may add more courses here,
your list will be saved.