Updated on 17 January, 2018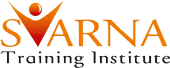 Timings:

Part Time, Flexible
Course details
In today's fast-paced digital world, professional communicators must be equipped with of-the-moment skills and strategic insights in order to cut through the crowded marketplace and inspire change.
Public Relations & Corporate Communications teaches students how to think strategically, digitally, and globally. Students develop a 360-degree perspective of the modern-day communications industry as they master the skills needed to become forward-thinking and impactful communicators.
To build better relationships with the media, organizations must cultivate positive relations with influential members of the media. This task might be handled by employees within the company's media relations department or handled by a public relations firm.
Why?
Maintain a positive image with consumers and the general public.
High levels of customer satisfaction and being an active member of the local community
To make good corporate policies.
What?
A Keen Understanding of Internal and External Stakeholders
Mastering Digital Communication for Maximum Impact:
Standards of a Professional Ethics Code
Transparency and Corporate Social Reporting
About Svarna Training Institute
VISION OF SVARNA
"To be the best instiller of creative and innovative knowledge and transform the vision into reality." Our roadmap is designed to empower every individual, to create a better opportunity for themselves and for their industries.
MISSION OF SVARNA
"Our mission is to create competent, capable and dynamic professionals who take training based learning to the next level. We are a team of professionals dedicated to bring in quality to your training needs aimed at soft skill enhancements. We offer superior & sophisticated programs that are at the cutting edge in Training & Development. These programs are globally recognized and are tailor cut and designed to redefine professional paradigms in the Human Resource sector."
See all Svarna Training Institute courses
Business communication Related Questions
Answered // 2 Responses //Jan 21, 2017// Public Relations (PR), Counselling
Enquire about this course
You may add more courses here,
your list will be saved.