Updated on 14 January, 2018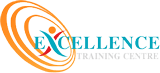 Course details
Listen & Speak method of Arabic Conversation Training that has proved to be fast, simple and effective for non-native speakers who want a quick grasp of modern spoken Arabic that is understood by almost all Arabic Speakers.
Method
Our method has already succeeded in teaching a new language and it does not rely either on writing or on reading the new language. Transliteration of Arabic words & phrases are included to learn from the book and enable the student learn the pronunciation in a natural way.
Introduction
The aim of the course is to develop ability to understand spoken Arabic, read a variety of texts written in Arabic and communicate effectively in Arabic orally and in writing. This course is the Modern standard Arabic (MSA), the language of all official forms of communication and media throughout the Arab world.
Method
The teaching method is introductory and complete by which student can start learning Arabic from a zero level and all aspects of Modern Arabic grammar are dealt with, so that after completing the study using this method, students are able to make use of the full possibilities Arabic grammar offers to express themselves correctly both orally and in writing.
It implements an audio-lingual approach to language teaching while presenting the elements of Modern Standard Arabic as written and spoken in the contemporary Arab World
Who is this course for?
Intend personnel, who are seeking to enhance their career in the fields of advertising & marketing, banking & finance, communication technology, consumer products, defense, medical/pharmaceutical, legal services, information technology, HR services, manufacturing
Students who seek to improve proficiency of Arabic and who wish to acquire new skills in their career.
How will I be assessed?
A proficiency assessment is conducted based on the course/ level.
About Excellence Training Centre
Excellence training Centre is located in JLT, is a training centre for languages and personality development. The training centre specializes in providing language solutions for all language requirements- personal, social, professional, academic and creative. The Training centre is a hallmark for excellence in teaching, dedication and deliverance. Be a part of the institute to partake and benefit from its array of language courses.
See all Excellence Training Centre courses
Enquire about this course
You may add more courses here,
your list will be saved.