Updated on 06 March, 2018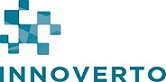 Timings:

Full Time, Weekdays

Accrediting country:

UK
Course details
This course is designed to enable executive assistants and other office professional to realize their value and pivotal role in the organization.
By unpacking present demands and requirements from executive leaders of today and top executive assistants, delegates will add relevance to their profession and the emerging roles that are required of the executive secretary in today's global environment.
This demanding role makes it imperative that the Executive Personal Assistant / Secretary has sufficient knowledge and understanding of the key fundamentals of Strategic Thinking, Project Management, Corporate Finance and Reporting, Leadership, HR, Procurement and Information Technology
What will I learn?
Understand the key fundamentals of corporate behavior
Understand the linkages between strategy, projects and operations
Understand the art of effective communication
Organize and run effective meetings
Enhance your presentation skills
Appreciate the importance and benefits of people management and leadership Interpret basic financial statements and reports
Understand the strategic role of HR within the organization
Appreciate the importance of effective procurement
Understand the Impact Of Technology on the Modern Executive PA
Learn how to manage conflict
Undertake basic Problem Solving activities
Master the art of Multi Tasking
Act within agreed Protocols & with
How will I benefit from taking this course/what career paths will be open to me?
All Business Management Training Group (BMTG) Ltd training courses are accredited and approved by Qualifi, under the UK Regulatory ;
The BMTG, portfolio of Learning Programmes, has been fully accredited by Qualifi, an official UK Government recognised awarding body.
In addition, Qualifi has approved BMTG as an Accredited Centre which reinforces our commitment to assuring the highest recognised Quality Standards in delivering and assessing Programmes ;
BMTG will continue to explore and evolve our accreditation framework to meet the demands of our Partners and delegates.
Qualifi is a UK regulated awarding body offering academic and vocational qualifications and assessment to schools, colleges, employers and other places of learning in the UK and internationally. For more information, please go to ;
How will I be assessed?
There will be an exam on the afternoon of the last day of the course. The passing grade is 80% and comprises of the exam grade plus mandatory attendance on all 5 days and active participation.
Will I receive a certificate of completion?
You will receive Certification from BMTG /Qualifi, an internationally recognized accreditation body based in the UK
Course Location
About Innoverto
Derived from the Latin words Innovatio and Verto, Innoverto is here to deliver an "innovative change" to what is currently offered in the market. Through an impressive and carefully selected range of training courses, event management options and marketing activities we offer complete, turn-key solutions to support your business.
As a boutique business, we pride ourselves on our attention to detail and impeccable delivery, which has ensured a loyal partner and client base. This has been achieved through building relationships with like-minded individuals who are looking to create unique experiences that exceed expectations without blowing the budget or compromising on quality. Innoverto offers executive training, business training, employee development training and management training through partnerships with leading organizations worldwide.
Our vast network of expert trainers deliver high quality corporate trainings including certified courses in the UAE, Gulf region, Middle East, Turkey and Africa. Topic areas include: Management/Leadership, Operational Excellence, Finance/Investments, Business Process Management, Data Management, IT Architecture, Contracts and Tenders, Supply Chain, Procurement, Project and Change Management, Sales Skills, Marketing, Communication etc.
Through a collaboration with The New York Institute of Management we offer Online Certifications such as the Executive Mini MBA, Certificate in Marketing Management, Certificate in Sales Leadership etc.
Our trainings are offered as public courses or conducted in-house.
See all Innoverto courses
Secretarial Related Questions
Answered // 5 Responses //May 30, 2016// Office Management, Administration and Secretarial

Answered // 1 Response //Jan 22, 2018// Healthcare and Medical, Administration and Secretarial
Enquire about this course
You may add more courses here,
your list will be saved.