Updated on 02 August, 2017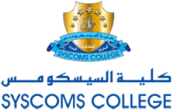 Course details
CompTIA A+ Certification Prerequisites
Required: No required prerequisites for A+ certification exam
Recommended: No recommended prerequisites for A+ certification exam
There are no age requirements or educational prerequisites to take a CompTIA exam. However, we recommend that candidates for any certification be at least 13 years old.
Over View
Held by over 1​million IT professionals worldwide, CompTIA A+ is the most essential IT certification for establishing an IT career. If you're new to the IT industry, this will help you put your best foot forward. And if you're already an IT professional, the CompTIA A+ certification validates your skills and can boost your career.
Skills Measured by CompTIA A+ Certification
Here are the key skills and knowledge areas measured by the A+ certification exam. A+ certified professionals:
Understand the basics of computer hardware, software, networking and cyber security.
Can identify PC hardware, peripherals and network components in a business environment.
Can categorize and explain multiple types of data storage devices and backup media.
Can describe in detail the types and features of PC motherboard components.
Know how to follow proper computer safety procedures and best practices.
Have interpersonal communication skills to better interact with peers & customers.
Can install, configure, upgrade and maintain PC workstations, the Windows OS and SOHO networks.
Can install and setup input devices, e.g., keyboards, mice, bio-metric scanners and touch screens.
Can implement a variety of troubleshooting techniques to fix system errors and network connectivity issues.
Course Location
About Syscoms College
Who We Are
SYSCOMS, started as Syscoms Information Technology Institute in 1990 in Abu Dhabi, has developed and grown into a renowned training institute with branches in Al Ain and Dubai in the United Arab Emirates as well as having its presence in Doha, Qatar. It was created to meet the increasing demand for continuing education institutions in the region that would provide quality services and recognized courses which would be accepted locally and internationally. It is an educational establishment of a renowned organization in the Gulf region, LULU Group International which is famous for its popular chain of hypermarkets, supermarkets, departmental stores and shopping malls.
What We Do
SYSCOMS offers a number of short diploma courses in continuing education field that will give the students a strong background and up-to-date knowledge of their selected course. Moreover, on completion of the program they can immediately find employment at entry-level and other positions.
We constantly assist our students by organizing free seminars on different topics to groom their overall personalities.
See all Syscoms College courses
CompTIA Related Questions
Unanswered //Feb 6, 2018// CompTIA, IT, Computing and Technology
Enquire about this course
You may add more courses here,
your list will be saved.