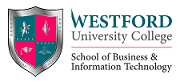 Promotion available
Enquire
Duration / Course length:

4 Months

Starting Date:

Enquire About It

Timings:

Part Time, Flexible
Accrediting country:

UK

Accrediting body:

PEARSON
Course details
Course Headline
Diploma Programme in Business Administration is awarded by Pearson Assured, UK a professional awarding body from qualification is aiming the school/college leavers to attain the knowledge to work as junior manager / supervisory / administrator level of roles as well as working professionals aspiring to progress their career.
Diploma Programme in Business Administration is a four unit qualification and all the units are mandatory to attain this qualification. In order to pass each unit, the learner should meet all the learning outcome criteria. Each unit carries 15 credit each (non-regulated) and students can achieve grade ranging Distinction, Merit,, Pass and Fail according to the quality of assessed work for the respective course is designed to improve your Management skills and techniques, ensuring that the knowledge you acquire while will assist you in your Management role in your current or future workplace. The assignments required to gain your qualification, will allow you to apply theories and management models to practical work situations. These in turn will develop your problem-solving skills which you can apply to your work environment
About Westford University College
Established in 2009, Westford School of Management is an educational institution started with a noble aim to provide UK degrees and qualifications, which are reputed and advanced in the area of Management training to the willing and highly motivated learners in Asia and Middle East in particular. Westford is associated with University of Wolverhampton and Pearson (Edexcel), UK Government approved university and awarding body, to provide their Postgraduate Management programs in Middle East and India.
See all Westford University College courses
You may add more courses here,
your list will be saved.